Company
people · passion · family · experience · research ·
people · passion · family · experience · research ·
people · passion · family · experience · research ·
people · passion · family · experience · research ·
people · passion · family · experience · research ·
people · passion · family · experience · research ·
people · passion · family · experience · research ·
people · passion · family · experience · research ·
people · passion · family · experience · research ·
people · passion · family · experience · research ·
people · passion · family · experience · research ·
people · passion · family · experience · research ·
people · passion · family · experience · research ·
people · passion · family · experience · research ·
people · passion · family · experience · research ·
people · passion · family · experience · research ·
people · passion · family · experience · research ·
people · passion · family · experience · research ·
people · passion · family · experience · research ·
people · passion · family · experience · research ·
Knitwear specialists
A knitwear factory, a business on the move. But Mica's beating heart is the people and their love of a job well done.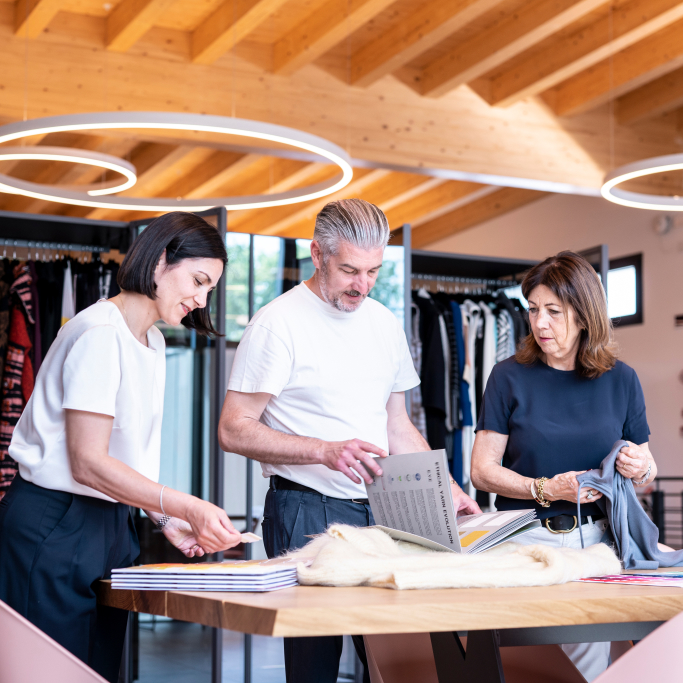 Experts in the subject
This is how we like to describe ourselves. We have extensive experience, but we continue to study to give the best possible interpretation of our customers' ideas.
Our passion for knitwear is something we have been nurturing for two generations, made up of artisanal know how, constant research and innovation – a shared passion that can be perceived in every department in the factory, from the archives to the finishing workstations.
A passion, a family
Our history, point by point
Mica's story began in 1985, as a weaving workshop working for third parties.
Started by Daria and Amedeo, right from the earliest years the workshop began to work with major companies.
The family expanded during the Nineties when son and daughter Michele and Angela and a team of enthusiastic experts joined the company.
Under Michele and Angela's management, Mica became a knitwear factory and today it is the partner of choice for leading national and international high fashion brands.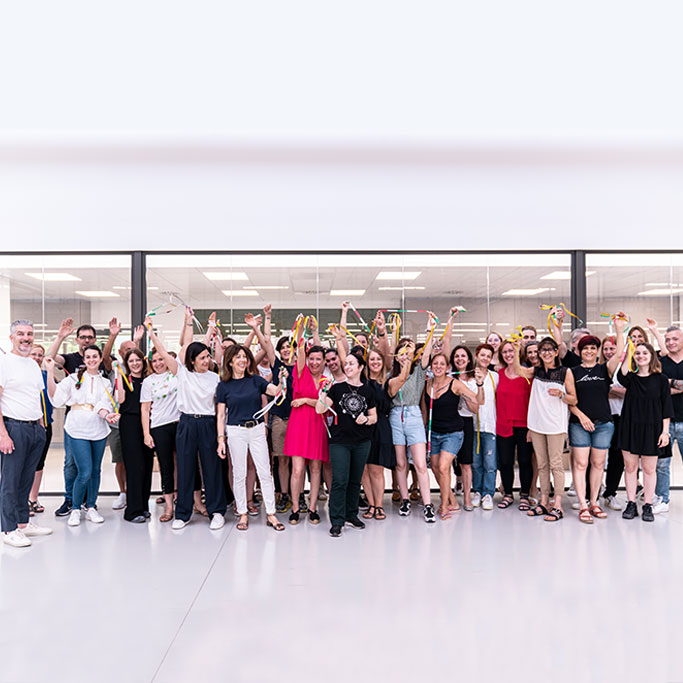 People: our team
Designers, prototypers, specialist craftsmen, technicians. A varied, inclusive team that comprises all the skills needed to guarantee an excellent product, from the study of fits to finishes.
Working at Mica is a team of professionals who share the same passion and love of detail – creative people who know how to combine their skills to bring every project to fruition